Alandus, Kemal, Jayden & Jiovanni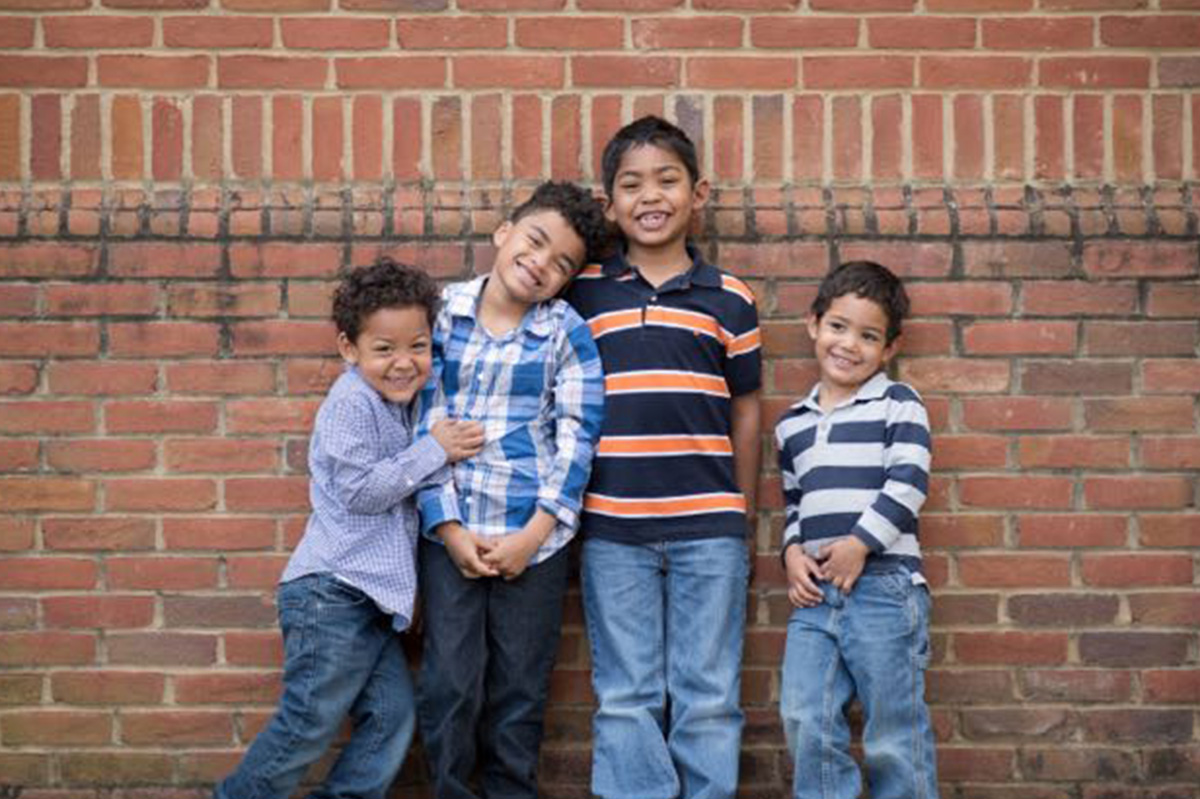 THESE BOYS HAVE BEEN PLACED!
Alandus, born September 2009, is in Kindergarten and enjoys school, especially math because he likes numbers.  He enjoys playing with his brothers and playing outside with toys. When he grows up he wants to be a policeman because they help people. Alandus is very kind and caring and he has a strong bond with his other siblings.
Kemal born September 2010 is also in kindergarten and likes to learn. Kemal loves being outside and playing with others. He enjoys helping others and being around his siblings. Kemal is very smart and affectionate.
Jayden, born February 2012 enjoys playing with toys and playing with his brothers and friends. Jayden likes to play outdoors and watch sports. He likes helping others and watching TV. He is very caring and loving.
Jiovanni, born March 2013 enjoys playing with toys. Jiovanni likes to play outside and watch nature. He is happy and is always smiling. Jiovanni is still learning words and learning how to communicate. He loves being around his big brothers and playing together.
These boys are looking for a forever family where they can be placed together.  No inquiries for individual children will be accepted.