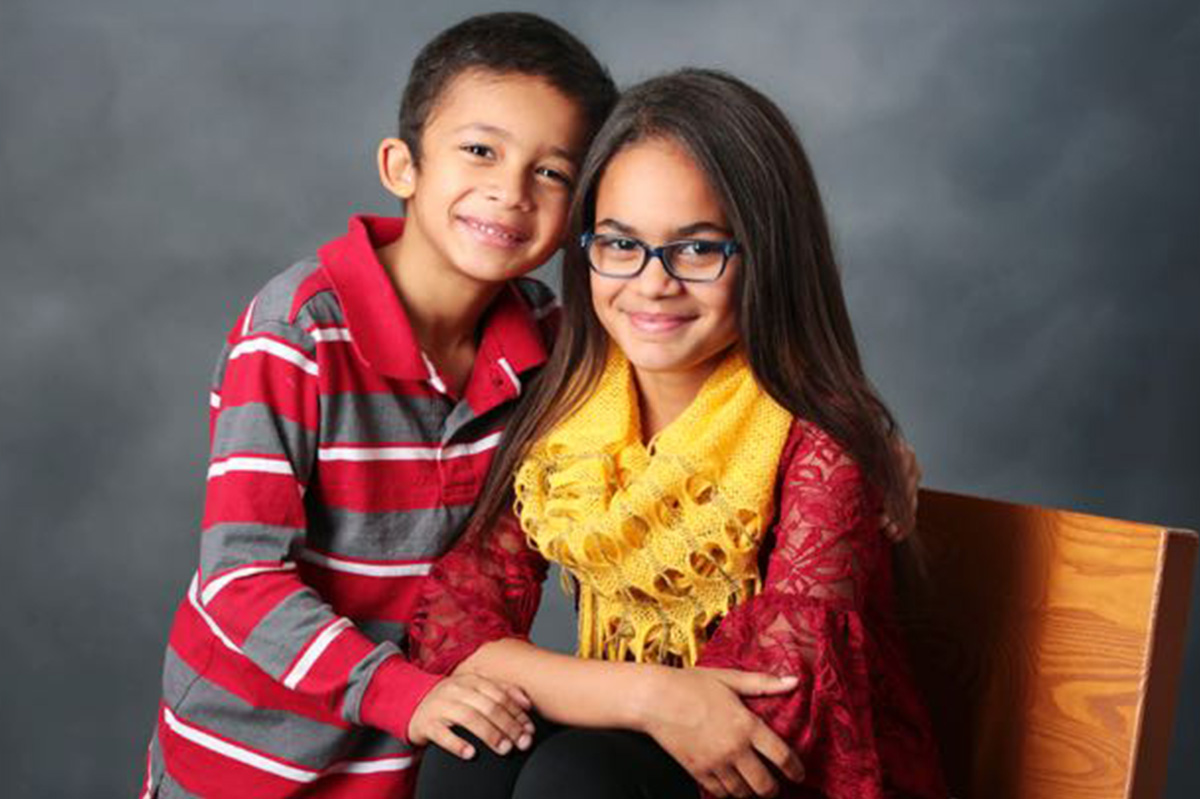 THESE CHILDREN HAVE BEEN ADOPTED!
Alexis, born August 2006 is the middle child and the most outgoing once she is comfortable. Alexis does very well academically and loves to socialize with her friends. Alexis loves fashion and is very much a girly girl.
Kristopher "C.J." is a very active boy who loves to play outside. He loves superheros, especially Batman and Spiderman. C.J. does very well in school and his teachers really enjoy having him in class. C.J. loves his sisters and enjoys spending time playing with them.
Alexis & C.J. will be best placed with a family that offers a lot of consistent love and affection, structure and discipline. They need a family that has a lot of love to give.