Isaiah, Alice, Logan, & Travis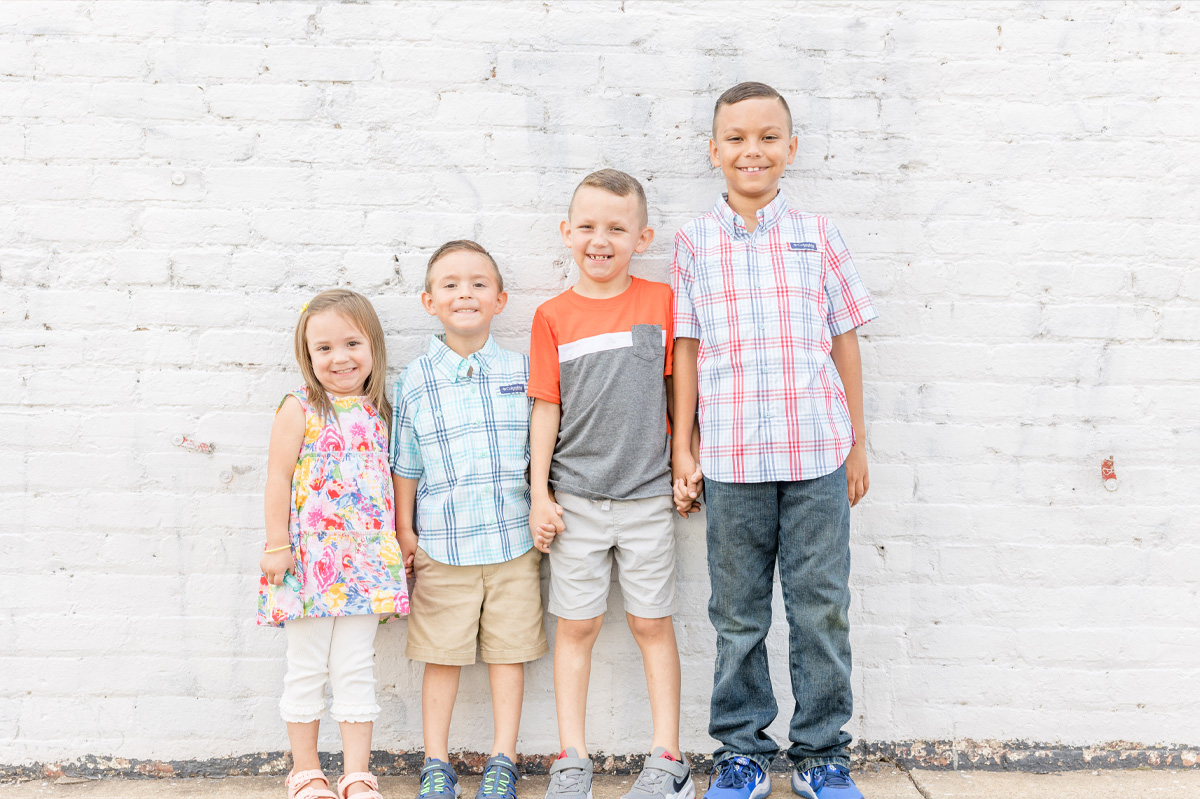 THESE CHILDREN ARE ON HOLD WHILE HOME STUDIES ALREADY RECEIVED ARE BEING REVIEWED!
Isaiah, born April 2013, enjoys being around others! He is described as being kind, helpful, and a hugger. He is a hard worker and loves projects, such as building things and working with animals. He enjoys hunting, playing baseball, and swimming.
Travis, born August 2015, loves building forts, eating snacks, and playing baseball. He loves being around other children. He is very smart and excels in school!
Logan, born April 2018, is very shy, but loves to smile. Once he is comfortable, he is very loving and playful. He loves playing with toys, coloring, and looking at books.
Alice, born March 2019, is very loving, sassy, and a girly girl! She loves to play with dolls, kitchen play set, as well as makeup. She loves giving and receiving hugs.