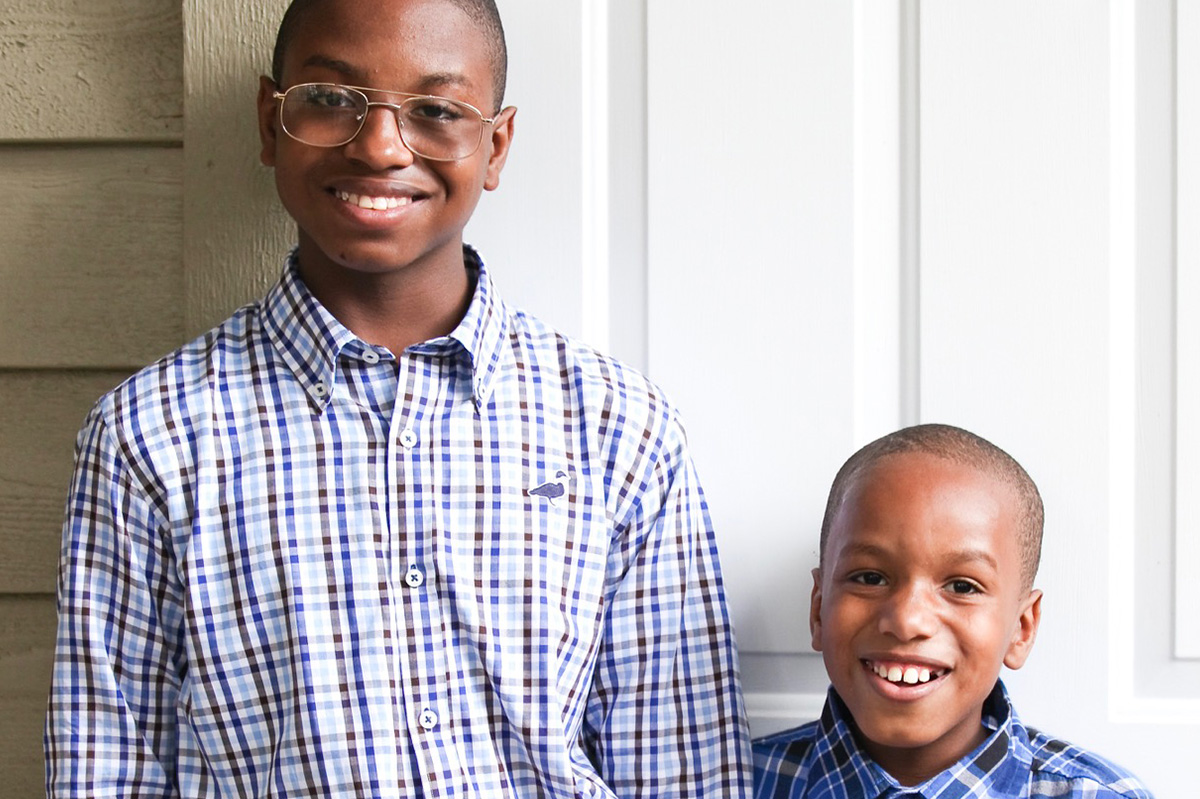 THESE BOYS ARE ADOPTED!
Barrish, born August 2004 is a sweet child who has an inquisitive nature and loves to learn new things and go on trips.    Barrish loves football and he plays on a local peewee team.  He also likes toy trucks and cars, playing outside and any kind of animal. Barrish struggles in almost every area of academics and participates in speech therapy. He has a positive attitude regarding school, but he does struggle socially to make meaningful friendships with his peers.
Marcus, born October 2008 is a very lovable and sweet child. He enjoys playing with toys and puzzles, but especially trucks and cars. One of the words that he verbalizes is "truck". If given a day that was all about him, Marcus would choose to play outside, but he also likes to watch TV. Over the past year, Marcus has been able to travel to Atlanta to the Aquarium, to Disney World, and to Six Flags. He receives special education services due to a demonstrated significant receptive-expressive language delay. He is functionally non-verbal but can produce a variety of spoken language. Marcus may use gestures or pictures to communicate.   Marcus' receptive and expressive language delays adversely affect his ability to fully access the general education curriculum and participate in age-appropriate activities. He greatly benefits from consistency and has the capacity to learn a routine.  He and his brother would do best in a two-parent household with parents that are equipped to handle their unique needs.