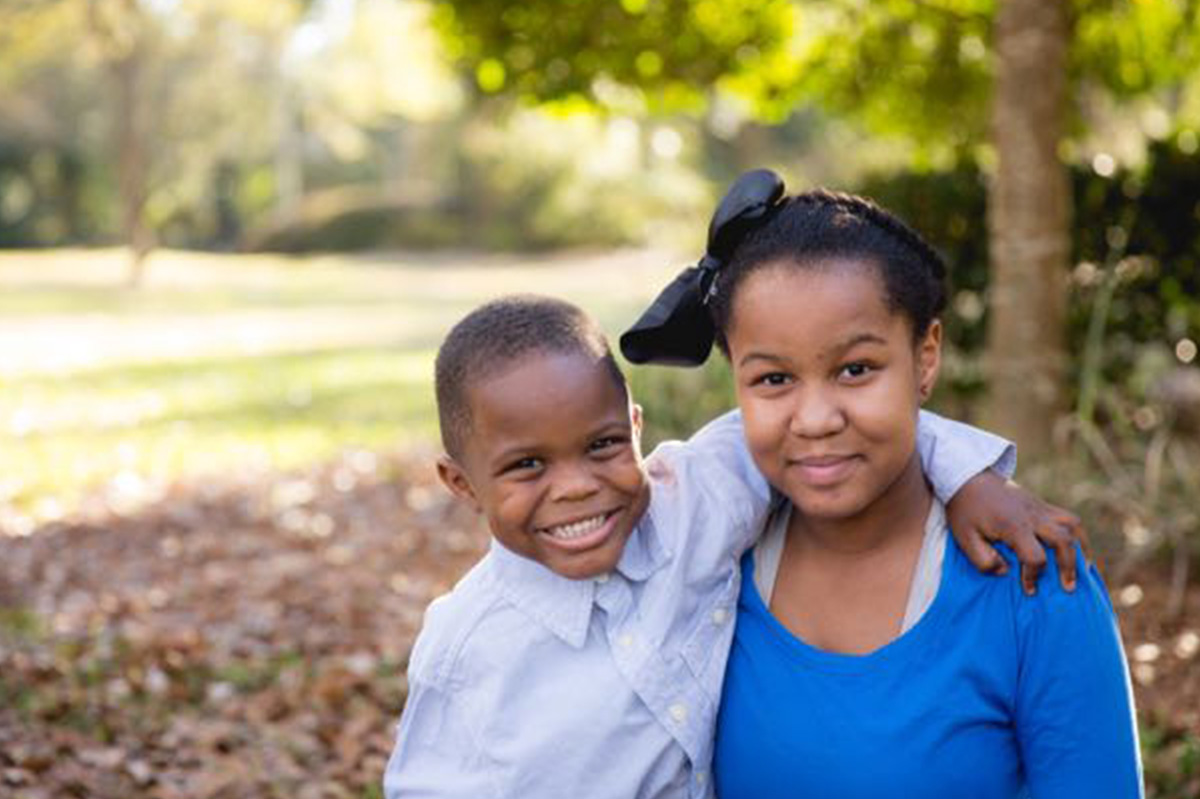 THESE CHILDREN HAVE BEEN ADOPTED!
Jakira, born February 2005 is a sweet, free-spirited child. She has very good manners and is protective of her little brother. She takes care of herself and strives to make good grades in school. Jakira enjoys all subjects, and is placed in the appropriate grade for her age. If given the chance to plan a day all about herself, she would enjoy shopping and spending time with her little brother. She also enjoys playing games, reading, and dressing up.
Marzet, born December 2010 is a caring child with an active imagination. He loves to draw pictures and color. He is a very sweet and affectionate little boy with lots of energy! He enjoys playing video games, playing outside, and spending time with his older sister, Jakira. Like his sister, Marzet is competitive and uses other children as a motivation towards striving to be the best he can be.