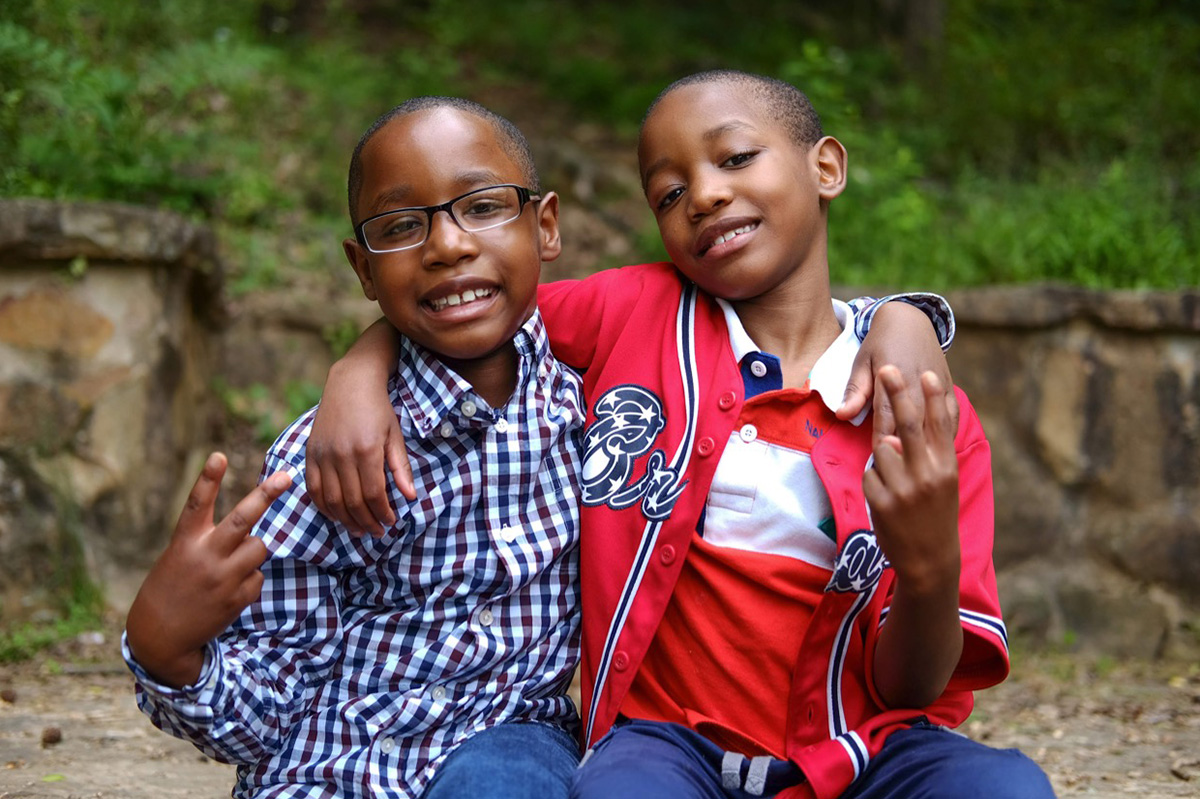 THESE CHILDREN HAVE BEEN ADOPTED!
Kiplin, born March 2011 is a very energetic and respectful young boy who is always on the go.  He can be very outgoing but he is sometimes shy.  He loves to talk once he warms up to you.  He likes clip coupons and go shopping!  He likes to play basketball and dance.  He loves to give hugs because it "warms his heart."  He enjoys playing with his friends.  He loves to take selfies!  He also like to watch cartoons.  Kiplin's favorite subject in school is Art because he loves to make things.  He states he wants to be a Police Officer when he grows up so that he can help people.  Kiplin hopes that he can travel all over the world one day with a loving family.
Rashawn, born in July 2012 is a bright, charismatic boy.  His favorite sports are basketball and football.  His favorite color is blue.  He enjoys playing outdoors and watching the cars pass by.  He enjoys watching the Disney Channel.  He likes to be active and likes to go out to eat.  His favorite holiday is Christmas because he loves getting toys and games.  He is helpful around the house and he makes friends easily.  Rashawn wishes to help Superman take over the world.  He stated when he grows up he wants to be a fire fighter or a police man.  His favorite subject is math because he can do it on his own.
The ideal family for these brothers will be a loving couple that understands how to share their unconditional love and respect for one another.  Someone who would nurture their spirit to help them achieve their dreams in life.