Reagan, Dillan, Mecheseny & Fallon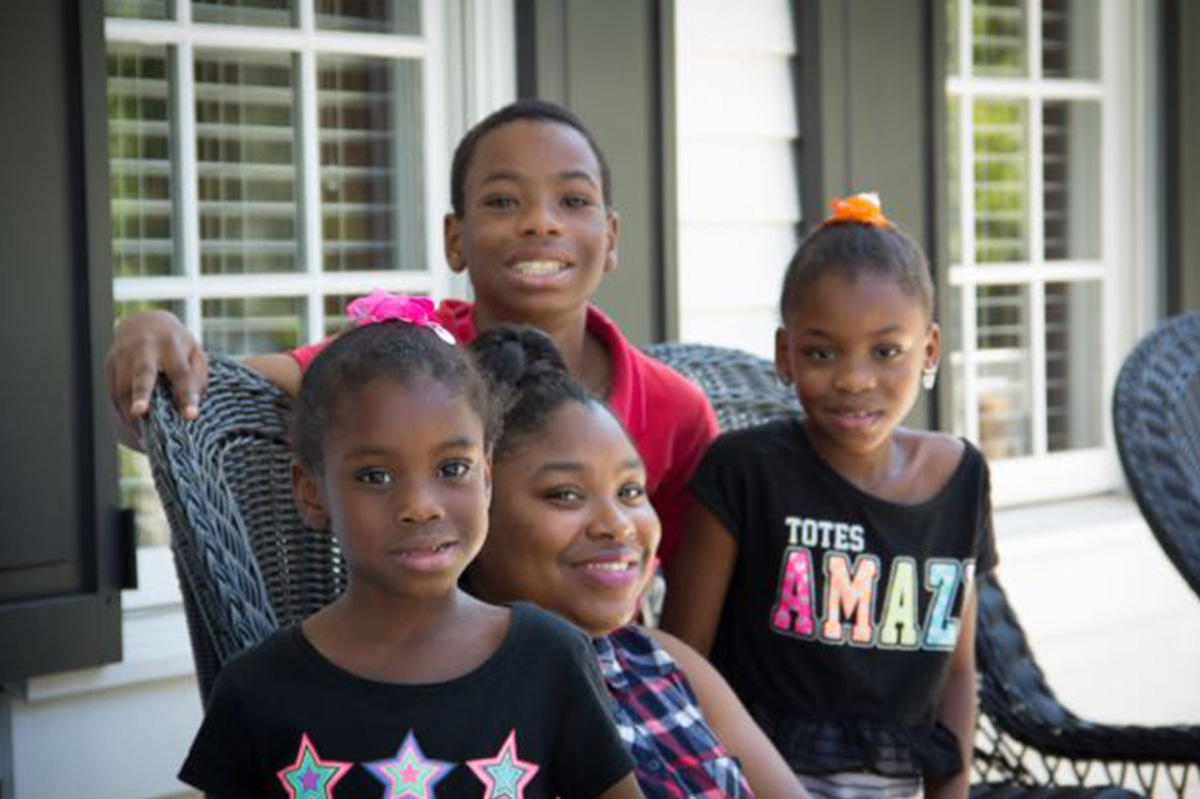 THESE CHILDREN HAVE BEEN ADOPTED!
Reagan,  born in August 2000 is the oldest of this adorable sibling group. She loves science and wants to be a veterinarian when she grows up. She also has considered the military if she changes her mind about college. She is an average student and enjoys both shopping and sports. She has never played a sport in school but says she would be interested in volleyball or soccer. She enjoys movies (especially scary ones) and TV but is not much of a reader. She describes herself as a quiet person who minds her own business. She can have a short temper at times but is working on not having an attitude. She likes animals and feels she could live in either the city or the country.
Dillan, born October 2004, is a friendly guy who says he wants to travel in his life. He enjoys animals and would love a house with a pool. He thinks he wants to be a fireman when he grows up because he wants to help others. Dillan enjoys playing video games, riding bikes and wants to have a garden at his new home. He enjoys both reading and TV. Dillan's favorite thing to eat is pizza and both he and Reagan profess to be Alabama football fans! Roll Tide!
Mecheseny, born in July 2008 is a smiling talkative little girl. She loves the colors pink, purple and blue. Mecheseny wants to be a teacher when she grows up. She likes to play hide and go seek, computer games, jumping on the trampoline and riding her bike with training wheels. She likes animals and thinks she would like to have a puppy some day. She is energetic and loves flipping and doing somersaults. Her favorite things to eat are cake and ice cream. She shares a room with her sister, Fallon.
Fallon, born in January of 2010 is a smiling energetic little girl who has recently lost her two front teeth. She loves spaghetti and says she wants a phone when she grows up. Her favorite colors are pink, purple and blue just like her sister. Fallon reports she wants to be Elsa from Frozen when she grows up. She can do cartwheels and splits and loves to show you her tumbling.
These children need a family who can manage their activity levels while also provide them with comfort and boundaries. They need a family who is in invested in them as a group. The children are ready to find a forever family where they can begin a life together.