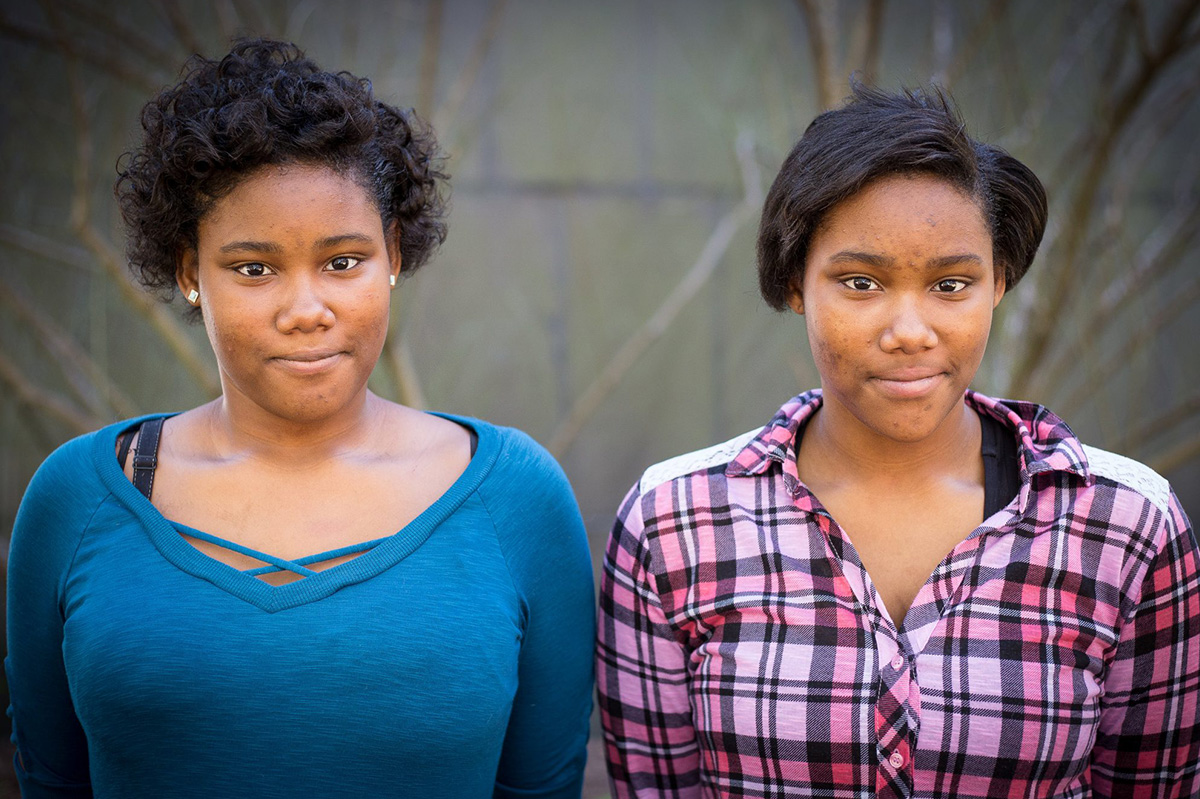 THESE GIRLS HAVE BEEN ADOPTED
Sharae and Sharee are twin sisters who were born in September 2002. Shareae likes to be called "Rae." She is sweet and loving. She can get distracted easily and needs help staying focused on tasks. Rae enjoys being with other children and often helps younger children with tasks. She likes to watch cartoon network.Her favorite shows are Sponge Bob and Adventure Time. She enjoys being outside and knows how to swim.
Rae is physically healthy. She wears eye glasses when reading. She also takes medication for ADHD and depression. She enjoys school, likes her teacher, and helps clean the classroom. She receives intervention services to help her be successful within the classroom. She has a tutor once a week who helps her with her homework.
Sharee, otherwise known as "Ree," is funny, happy, and talkative. She and her sister have a typical sibling relationship in which they argue at times and get along well at times. She gets along well with other children and does really well with younger children. She is very patient and attentive to them and is described as being helpful to others. Sharee loves dogs and would love to be in an adoptive home where she was allowed to have a pet. She and her sister love stuffed animals. She enjoys going to the park, playing video games, coloring, and doing crafts. She knows how to swim.
Sharee likes school and receives tutoring help with homework. She has lots of friends. She gets along well with other students and her teacher.