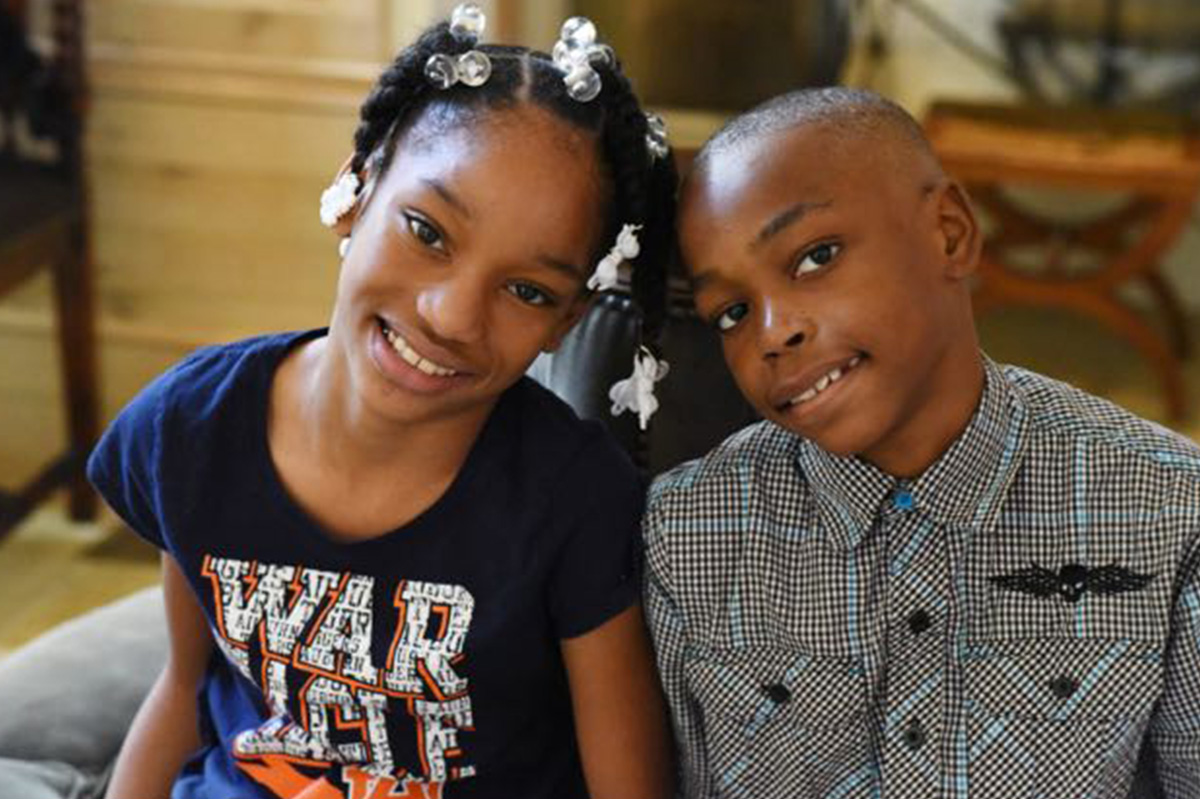 THESE CHILDREN HAVE BEEN ADOPTED!
Solange, born January 2007 is a pretty happy little girl.   She looks at the positive side in most situations. Solange is doing well in school except for reading. Although she does not receive any special services in school, she does have a mild case of ADHD that require medication monitoring. Solange' favorite subject in school is Math. If given a day that was all about her, she would choose to go shopping, to the movies and out to eat with friends.  She likes playing with her friends, drawing, singing taking pictures and cheerleading.
Kendarious, born July 2005 is very respectful and has a good sense of humor. He likes going to Sunday school, playing football, basketball, and talking about sports.  He also enjoys watching television, playing video games and playing on his tablet. If he could plan a day that is all about himself, he would wish to go to an arcade, see a movie and go out to eat. Kendarious is doing well in all subjects except reading.  His favorite subject is Math. Kendarious is very protective of his sister, Solange, and tries to take care of her.